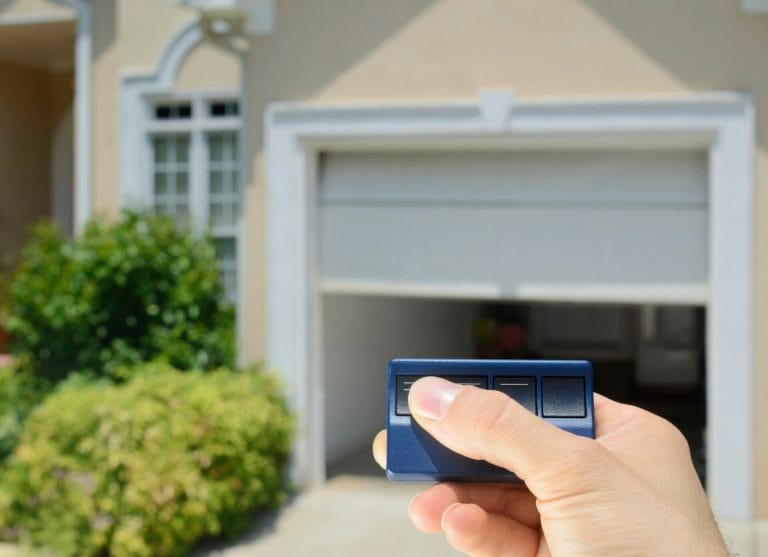 According to research conducted by Nationwide Insurance, about 9% of all burglary break-ins are through a home's garage door. Roughly 2.5 million burglaries occur worldwide each year, and 66% of them are break-ins through windows and doors that are broken or not properly secured. However, there are ways you can keep your home safe with a little bit of vigilance and knowledge on how to secure your garage door.
1. Upgrade your garage door opener
Outdated garage door openers are a lot more vulnerable to break-ins than modern automated garage door openers. Modern garage door openers use secure security codes and smart technology that will allow you to monitor and control your garage door remotely. For example, LiftMasters MyQ 85503 has an integrated camera that can monitor your garage and alert you as needed.
2. Make sure garage doors are working properly
As stated earlier, break-ins commonly occur with garage doors that are not in good condition. Your home is likely at risk if your garage doors are crooked, warped, or don't close all the way and provide a good seal that burglars can't get through. You will also need to make sure your garage door is not falling off its track and that the springs and cables are working properly. Steel garage doors are safer for this purpose because they are more durable and not as easy for a burglar to break into.
3. Cover your garage door windows
Leaving your garage door windows uncovered will allow burglars to look into your garage and find valuables they may be interested in. Burglars are not as likely to break into a garage when they don't know what's in it. If you want to allow light into your garage, you can use translucent film or frosted glass to cover your windows.
4. Never accidentally leave your garage door open
Forgetting to close your garage or not making sure it is fully closed is one of the most straightforward ways you can allow burglars into your home. In some cases, doors can also get stuck on small objects in its path, causing it to not close completely. Taking the extra time to make sure your garage door is fully closed before you walk away from it can go a long way in keeping your home safe.
Need your garage doors inspected or repaired? Contact the experts at Barton Overhead Doors today to learn how we can help you keep your garage secure. We are the top contractors serving Tracy, CA, and the surrounding area!