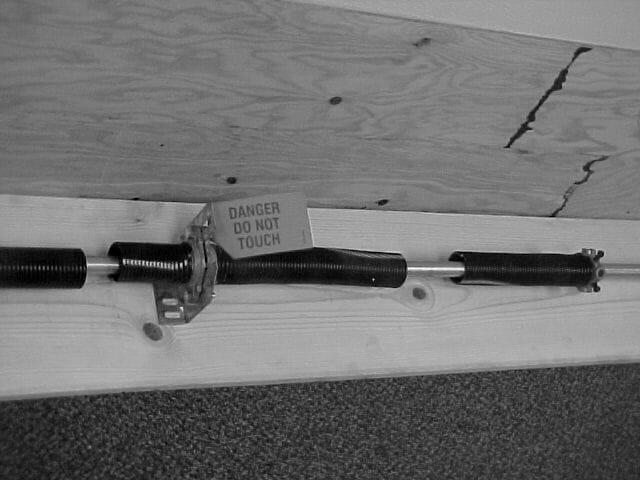 Is Your Garage Door Spring Broken?
Our trained technicians will have your garage door running again quickly. If you live in Turlock, Modesto, Ceres, Salida or Ripon, you qualify for the our discounted rate! We are often in Stockton, Manteca, Tracy, Merced, Turlock and other surrounding cities every day, and would be able to help quickly.
We Service All Makes of Garage Doors
10 Yr. Warranty On All Residential Garage Door Spring Repairs
Upgraded Springs for Longer Life and More Cycles
All types of Garage Door Spring Repairs
We Stock 30+ Sizes of Torsion Spring
We Stock and Replace One-Piece Door Extension Springs
Replacing Springs Yourself
Garage door springs are very dangerous and can be deadly, so make sure you understand what you are doing! If there are two springs, bring in both of them. Some garage doors will have two different sizes of springs. Our service technicians recommend replacing both of them at once, even if only one broke. The springs last for a certain cycle life, depending on the size of spring and weight of the door. This generally means that the other spring is about ready to break also.
For safety reasons, we recommend letting our experienced technicians do the work. Our standard is to use higher-cycle replacements, meaning they last longer the original springs. We back this up with a 10-year warranty on all residential garage door spring changes. Contact our Modesto or Sonora office today to schedule a spring change.
Reviews
Changed Springs
The spring on my garage door broke I called Barton door that day and the guy came out and fixed ir next morning he was fast and smart and very pleasant to talk to he changed both springs at the same time thank you very much !
Spring Repaired
Spring on our sectional door broke. Called Barton, they were onsite within 2 hours. Prompt & professional service. Will not hesitate to use them again should the need arise.
Garage Door Repair in Modesto
I doing this review for my mother in-law. Today a spring broke on 1 of her garage doors, call BOD. The tech showed up promptly, fixed the broken spring promptly. Installed a broken hinge and shored up the top of the other door. This guy was awesome in every step of the way, no guess work with this guy he knew exactly what to do. All this for a fair price. This kind of service and price together is VERY hard to find these days. THANK YOU
Contact Service
The fastest way to reach us is a phone call at (209) 571-3667 for Modesto or (209) 532-3667 for Sonora. If it is not during business hours, please fill out the form below and we will get back to you. Thank you!