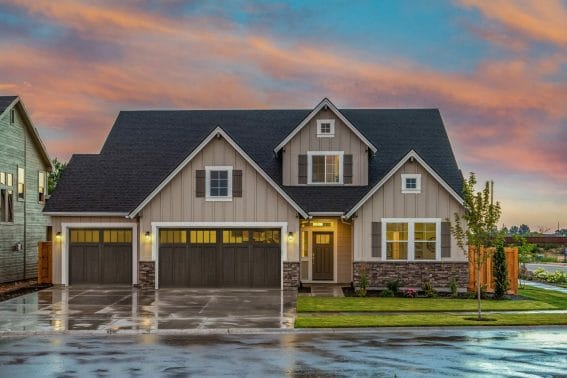 Many of us suffer through many days of stuck garage doors before making time for garage door repair. It's easy to forget about a garage door once you're out of the garage and on your way to wherever you are going. Unless you call your contractor for garage door repair right away, you're not going to notice the broken garage door until the time you come back home. And the next morning, you'll be shaking your head again when your garage door refuses to open.
Your Dream Home Requires Upkeep
The truth is that there are so many little things to do in your home that no one wants to be bothered with one more thing. We all dream of living in big houses with all the amenities we could want, but the maintenance of these houses requires some work. Unless you have a full-time housekeeper (which is not something most of us can afford), you're going to have to at least supervise the maintenance of your home. And this includes maintaining your HVAC system, your electrical appliances, your plumbing, your roofing and yes, your garage door as well.
Developing Relationships with Contractors
One way to make sure that you get all these things done in an efficient manner is to find good contractors/handymen to help you out. Once you have a good electrician, plumber or garage door contractor, keep their number on hand so that you can call them again whenever required. You can enter it into your cell phone or keep it on the refrigerator door if you're more old school. This way, other members of your house will also have access to the same numbers in case you're not available.
Make Sure Your Day Starts Out Smoothly
The fact is that when your day starts out smoothly, it tends to move forward smoothly as well. So if your garage door opens smoothly as you're heading out to work, it puts you in a better frame of mind for the rest of the day. And that's another great reason to make sure that you get your garage door repaired as quickly as possible.
Barton Overhead Doors prides itself on offering reliable garage door repair. From broken spring repair to regular maintenance, we can provide you with the solutions you need. Give us a call today to book your service in Stockton, CA & the surrounding areas.