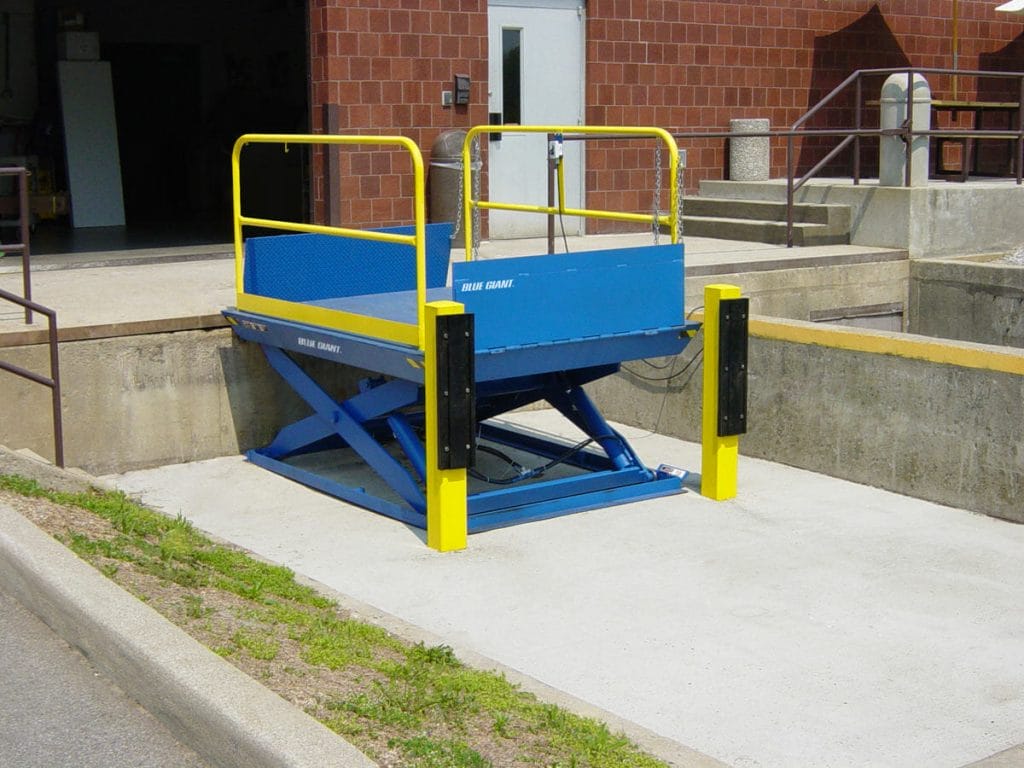 Loading Dock Lifts are a great alternative when a normal pit and loading dock leveler are not available or impractical. They can turn any ground level area into a functional loading dock with forklift access into trucks. Lifts are available in virtually any size and capacity, making them very versatile. They reduce the handling costs and risk of injury common to vertical transfer solutions. Loading dock lifts can be very economical for low volume applications.
Models
Dock Lifts
Dock Lifts allow hand truck and forklift access to trucks without a loading dock. These lifts are hydraulically powered with safety velocity fuses to limit platform free fall. Handrails and barrier chains come standard.
Widths from 60-96"
Lengths from 96"-144"
Capacities from 5,000 to 20,000 lbs.
Mounted in pit or on pad
A semi-portable Lo Profile model is also available that mounts on cradles and wear plates. It saves on the cost of forming a concrete pit or pad for the dock lift. The capacity of this model is reduced to 4,000-6,000 lbs.
In-Plant Lifts
Lifts are available for many different situations in plants, warehouses, and storage facilities. These lifts can reduce the risk of injury from heavy or repetitive lifting while improving worker productivity. Single or double scissor design are available depending on the space available and application.
Custom sizes and designs available
Rotating, Tilting, or Conveyor tops available
Portable wheels option
Reduce heavy or repetitive lifting