Barton Overhead Door has installed commercial sectional doors for over 40 years. These doors are used in many different applications, including loading docks, service stations, warehouses, and shop buildings.
Sectional Door Options
Insulation Options
Commercial Sectional Doors are available in many different insulation options, ranging from no insulation to 3" thick sections rated at 26 R-value. Standard C-20 and C-24 sectional doors have no insulation. Technically, a polystyrene insulation can be added that has a small R-Value of 7.6 (U-Value 0.13) though we recommend a steel-back insulated door like the Thermospan 200.Weatherstripping to seal against wind and water can be added to all doors.
The image below is a detail of a Wayne Dalton Thermospan 200 insulated section.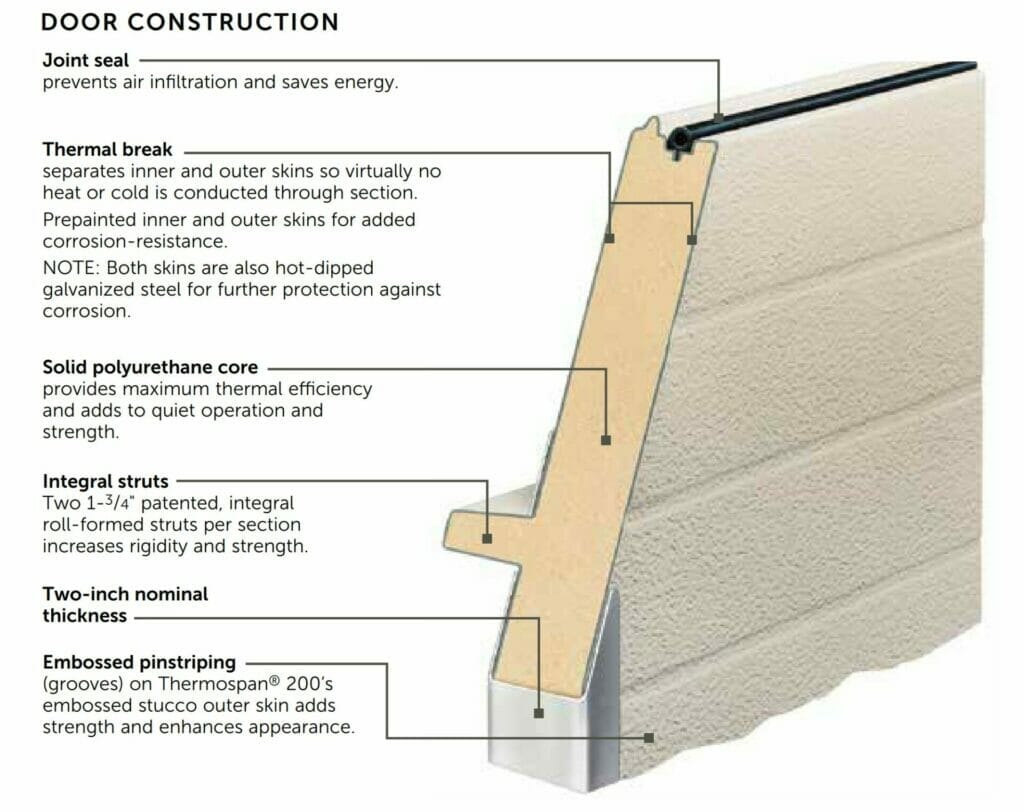 Installation Options
Commercial sectional doors are able to be operated with a chain hoist or motor operator. Commercial motor operators have many options depending on the installation type.
The doors are able to be mounted with standard back hang, vertical lift, or high lift, depending on your building's situation. The image below gives a good overview of the different kinds of track options available.
Window Options
The most common types of windows are "lite" inserts or full view sections. A "lite" insert adds a small window panel to the section, while a full view section adds large windows across the width of the door.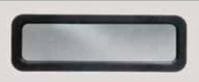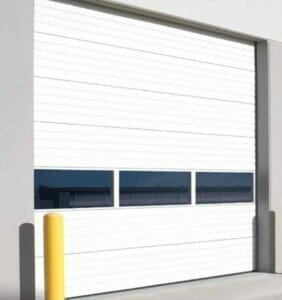 Also see: Full-View Glass Sectional Doors
Colors and Custom Logo Option
All commercial sectional doors are available in white as the standard color. Often, a tan or brown option is also standard. Custom colors are available for an additional charge in most models. If you need a specific color, we can help find a manufacturer and model that will match it.
We are able to order commercial doors with your company's logo printed on either the interior or exterior. Both sectional doors and rolling doors are available. Not only is this a perfect choice for businesses but it is also ideal for a wide range of organizations, including park districts, local sports complexes, and community buildings. Let us know if your interested in marketing this way!
Talk to the Experts!
With all the options, it is critical to talk to a commercial sectional door expert when making a purchase. We would love to help find the right door for your specific needs, just give us a call!