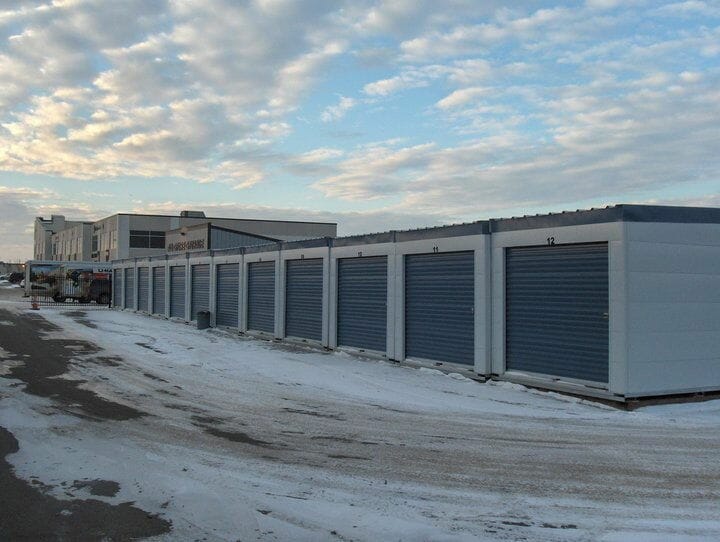 Barton Overhead Door has helped many self-storage and mini-storage facilities renovate or expand their spaces. Our supplier Janus International is a recognized leader in this field, offering the best self-storage doors on the market. The most common model is the 650, which is extremely durable and virtually maintenance free. The model 750 is similar but adds a certified wind load rating.
Janus provides solutions that go beyond just door manufacturing. Our ADA kits contain all the necessary pulls, signs, and ramps to help you achieve compliance with ADA regulations. We also offer the 650 model that complies with ADA regulations, and requires no more than 5 lbs. of pressure to open and close.
If you're looking for an automatic operator, look no further than the Janus Pantheon Commercial/Industrial Operator. This powerful and easy-to-install DC motor operator is perfect for a range of applications. It also functions as a simple floor-level manual release system, with soft start and soft stop operation. Installing Pantheon could not be easier - just three simple steps and you're good to go! No need to fiddle with switches or adjust cams for it to open and close correctly.
Features on Janus Self Storage Doors
Door Springs
Coated with a rust-preventing and corrosion-resistant grease during production
Protected in a tube for long-term security
Facilitate the effortless operation of the door
Ratchet Tensioning Device
Allows for easy spring tensioning
Automatically tensions all springs simultaneously
Does not need pins to secure the tension on the spring
Radial Ball Bearings
Offered at no extra expense
Permanently lubricated for hassle-free maintenance
Need virtually no upkeep
Dead Axle and Torque Tube Assembly
Tube housing shields springs and fortifies the axle
Avoids axle push and shift that a live axle would cause
Enables springs to be tuned all at once
Smart Entry Options
Janus offers a full line of entry systems for automating your self storage business. Their Nokē smart lock system is Bluetooth enabled and powered by a total access control system. You can forget about customers losing their keys or gate codes. Visit the Self Storage Door Automation for more information.
Janus Self Storage Door Warranty
These Janus doors are covered by a manufacturer's warranty for 3 years, with an additional 40 year film integrity and 25 year no-fade policy. Please see the official warranty for complete details.
We would be happy to provide professional help, efficient installation, and continuing service for all your self storage projects!